uPVC Double Glazed Window and Door Fabricator
M F Plastics Manufacturing use one of the newest and most technically advanced window systems on the market, Liniar was designed from scratch to take advantage of the very latest developments in uPVC window engineering technology.
Most uPVC window systems haven't fundamentally changed since they were first launched in the 1980s – and with uPVC traditionally requiring steel reinforcement inside the frames, energy efficiency usually had to take a back seat.  
But not with the Liniar 70mm system – it was designed from scratch using the very latest technology to meet the demands of today's house building market.
This resulted in a window that's not only strong and secure but also achieves one of the highest energy ratings – all in one system.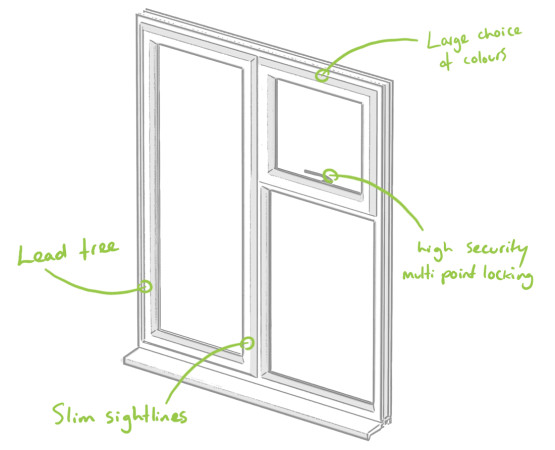 The multi-chambered design of the Liniar profile, or window frame, makes it far more energy efficient than other PVC window systems.
The EnergyPlus system achieves an A+ energy rating with cost effective double glazing and has the ability to create a carbon neutral dwelling by adding triple glazing, if required.
Fabricated useing lead-free, fully recyclable uPVC, M F Plastics windows and doors offer many benefits for installers and end users, designed as they were with the wisdom of over 500 years of industry experience.
The Liniar range offers a selection of different window styles and designs, together with fully matching products including residential and composite doors, bi-folding doors, patio doors, French doors and conservatories.
All products are available in a wide choice of colours and foils to give homes, offices and commercial developments a fully bespoke appearance.
M F Plastics Manufacturing. uPVC Window and Door fabricator Coventry, West Midlands
Double Glazing installers  |  Double Glazed Conservatory Installers  |  Double Glazing Repairs